News & Announcements:
Our 2018 Gala was a huge success!!! We made more this year than we ever have previously and we couldn't have done it without your continued support! These next couple years will be big for us as we get the orphanage sustainable so that we may eventually grow. Pictures to come.

All of our children are currently sponsored!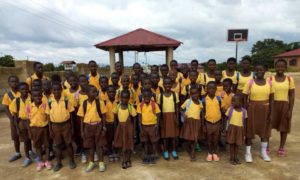 Want to receive our quarterly newsletter and get exclusive news and deals for our upcoming event?
Visit our 'Join our Newsletter' tab under 'Contact Us' for more information! Our last newsletter will go out later this month!
 

 Let AmazonSmile for Heart Smiles!
When you are doing your online shopping, please consider using The Heart Smiles as your preferred organization. AmazonSmile gives back a percentage of your online purchase to help organizations, such as Heart Smiles, by donating a portion of their proceeds to help our children. Please click on the link and enjoy your shopping!
---