Board Members
Our Board Members
Founder and President – Ama Osei Bonsu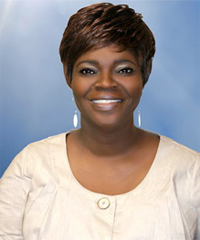 As the founder of The Heart Smiles Organization (THS), I am pleased to share a bit of information about myself. I was born and raised in Ghana, West Africa. As a young lady, it has been my long term dream to adopt a child. The inspiration of THS came to me when I heard the story of a young lady, who, while hospitalized, and battling for her life in Ghana, took upon herself to raise funds to assist a sick, elderly woman who could not afford her hospital bills and needed help. Her exemplary display of compassion and selflessness inspired me. Over time, my desire to adopt a child turned into an aspiration to help orphaned children in Africa.
For the past 20 years I have lived and worked in the United States of America. I graduated from Mandl Allied Health, New York, graduating as a Certified Medical Assistant (CMA) in 1998, and worked for Diagnostic Health Services, New York as an intern. Later, I became a clinical laboratory supervisor for 2 years. I moved to Richmond, VA where I worked at Retreat Hospital from 2000-2004. I was voted laboratorian of the year in 2003. I graduated from J. Sergeant Reynolds College in 2003 in Health Records Coding (Certificate Program). After working for several years as Clinical Laboratory Assistant at Methodist Stone Oak Hospital in San Antonio, TX, I made a life changing decision to reduce my working hours to pursue my passion and dedicate my time to help orphaned children.
Though I have been blessed with two children of my own, I have also been privileged to sponsor and take care of fifty  wonderful orphans and counting. God's amazing grace has made it possible for me to live my dream and pursue a very rewarding and humbling journey. My desire to care for orphan children has become the sole purpose of my life. I am married to a wonderful man, Kofi Osei Bonsu,a Pharm.D. from Virginia Common Wealth University (VCU), who supports me in every step of the way.
I have personal knowledge of how adversely poverty can affect lives. It is my hope that this organization will make a difference to many a child, and bear fruit and multiply across the universe. This is my ultimate VISION!
Awards and Achievements
2011 – GraceAnn Durr Humanitarian Award winner through Methodist Healthcare
2015- GraceAnn Durr Humanitarian Award winner through Methodist Healthcare
---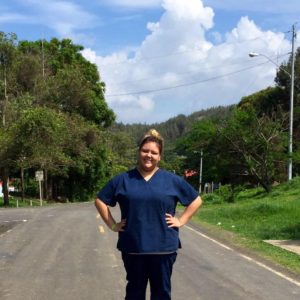 Vice President – Megan Slattery is a native of Fresno, California. Having grown up in an area where a large percentage of the fruit that supplies the U.S and many countries around the world, Ms. Slattery knows the importance of feeding the world.  Megan has just graduated from the University of Texas San Antonio with her Bachelor of Science degree in Chemistry. Ms. Slattery aspires to be a doctor.
During her time at UTSA, she has been an officer of Global Brigades since 2014. She is one of the two current seated Presidents of Global Brigades, an organization that is the largest movement for 'Global Health and Holistic Development' in several third world countries. Megan has been to Nicaragua twice and Panama.
In the summer of 2017, Megan established The Heart Smiles' first medical brigade to take place at the orphanage. The Heart Smiles is expected to serve over 800 patients by providing medical care and education. Ms. Slattery has served The Heart Smiles Organization as a Gala Committee Member, fundraising coordinator, currently as Treasurer and Website Coordinator.
Ms. Slattery is also a Clinical Laboratory Assistant and phlebotomist at Methodist Stone Oak Hospital for the past four years, where she was recently nominated for the Grace Ann Durr Humanitarian Award. Working side by side with the Founder of The Heart Smiles, Ama Osei-Bonsu, she became very involved with helping the fifty-one children at the orphanage in Ghana.
---
Pamela Ayon was born and raised in San Antonio, TX. In her teenage years she was involved in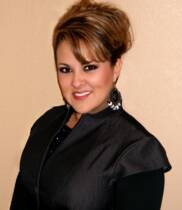 several pageants which helped her come out of her shell, gain confidence in herself and in which she earned scholarships to pay for her college tuition.
After marrying her husband, Pamela moved to California in 1990. There she worked as a nurse at West Hills Hospital in West Hills, CA for 4 years. She dedicated the next 15 years to being a house wife and stay at home mother to her six children. After the birth of her twins Pamela was ready to return to the business world and ventured out into opening her own business. With her husband's support and knowledge of product and manufacturing they have managed to nurture their company into a thriving business acquiring contracts with the government, the city of San Antonio and the state of Texas along with government and retail businesses nation wide. Pamela currently owns and operates World Wide Imaging Supplies.
Helping others has always been Pam's life's passion and she is honored and blessed to be a part of The Heart Smiles Organization.
---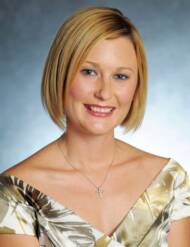 Lindsay Richard has served for ten years in the public education system. She graduated Summa Cum Laude from the University of Houston with a bachelors of Science in Interdisciplinary Studies with specializations in Early Childhood and English. For the first 2 years of her career Lindsay taught in the inner city of Houston before moving to her hometown of San Antonio where she currently teaches first grade in the North East Independent School District. For nine years she has taught in high performing schools that earn the state's Exemplary title. In the past Mrs. Richard has mentored at-risk children in Houston, mentored student teachers, and is currently serving on her school's leadership committee.
Mrs. Richard has been awarded the HEB Excellence in Teaching Award, in the Rising Star Category, for the state of Texas in 2011. In May of 2010 Mrs. Richard and her students were awarded the title of America's Most Extraordinary Class by NBC's The Today Show and Universal Studios for raising nearly $10,000 for Haitian Earthquake Relief. This award presented many opportunities to work with Haitian children recovering in San Antonio as well as meeting and working with local community members with personal ties to Haiti. She proudly leads her students and community in various service projects and fundraising opportunities throughout the year. Mrs. Richard believes that by teaching children about giving to those in need she can pass on her love of giving throughout generations.
Mrs. Richard is married to her husband Michael, who is also a school teacher. Her free time is spent traveling the world and learning about different cultures. Through Heart Smiles she is eager to teach her students about the children of Ghana and lead her community to help those in such desperate need.