The Heart Smiles Building
WE DID IT!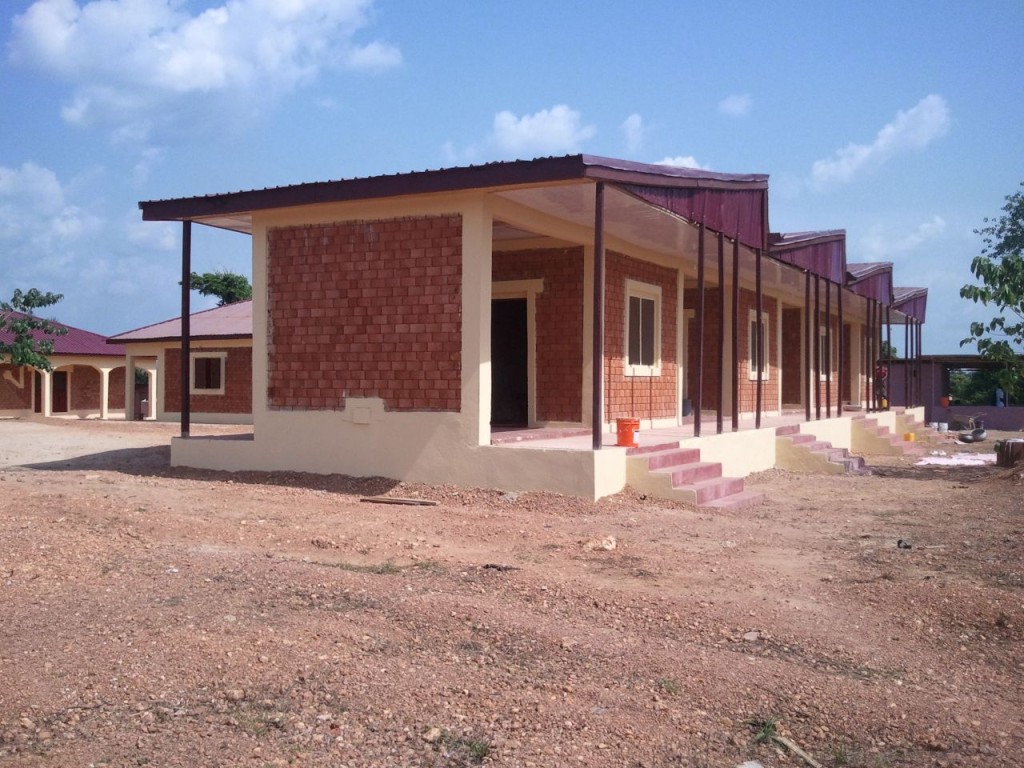 The Heart Smiles Organization's dream of providing a home to orphaned Ghanaian became a reality in the Spring of 2015 when we opened the doors to the new Heart Smiles Home in Ghana, Africa!
After acquiring a plot of land outside of Kumasi, we partnered with Jason Moses of Jason Moses Projects.   Jason is an experienced architect that shares our passion of implementing operational infrastructure in Ghana.  With his guidance, our vision of providing a home for our children became a real possibility.  With donations and fundraising, construction first began on the kitchen and office areas.  As additional funds were raised, we were able to add on the dormitories and bathrooms.
A major fundraiser took place at Wilderness Oak Elementary in San Antonio, Texas, when students purchased inspirational bracelets to give to their friends on Valentine's Day.  The proceeds from the fundraiser made it possible to purchase bunk beds for the dormitories.
Our hearts were full when on March 7, 2015,  we opened the doors to the new Heart Smiles buildings and welcomed 60 children into their new home.  We are humbled by the generosity of so many caring individuals who gave of their time and money to make this moment possible.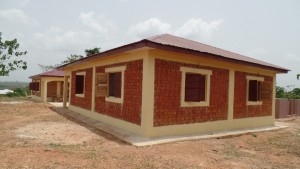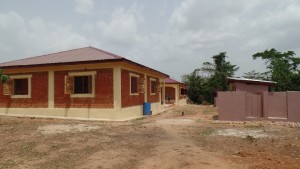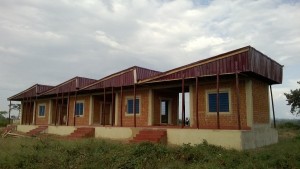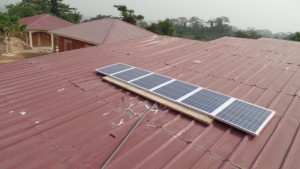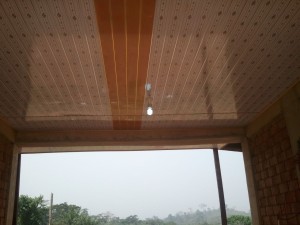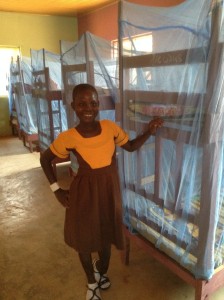 Please visit our donations page, print and distribute our flyers, like us on Facebook and send others to our Web site to support us.
Building Coordinator
Brobbey, Foster Nyarko
HND, B.Sc. (Hons) Economics, PMP
Born on December 18, 1978, Foster attended Suhum Secondary Technica lSchool in 1994 where he completed his secondary school education. He graduated in 2001, from the Takoradi Polytechnic with a Higher National Diploma in Building Technology. In 2010, he received a BSC in Economics from the Catholic University College of Ghana. A year later, he was certified as a Project Management Professional (PMP) with the Project Management Institute (U.S.A)
He assisted the Atwima District Assembly /TREND Ghana as a Project Facilitator for his National Service in the 2001-2002 academic years where he was responsible for helping to harness the implementation of household latrine project financed by DFID. His ability to identify, stratgize and solve problems was realized early by his superiors and has since been involved in numerous developmental project implementations and interventions.
Over his 10 years of project management experience, he has worked with well-established firms such as Habitat for Humanity Ghana, an international NGO focused on Ghana's rural housing schemes, providing affordable housing for the rural communities, RevNet Ghana Limited and BEIGE Home Limited, a real estate as a Project Manager, managing several projects for these organizations, key responsibilities included Pre and Post contract Services, Facilities Management, Properties Management, Project planning & Site supervision. Project and Construction Management: Act as Client's Representative on designated projects & Project Coordinating, Cost Projection and monitoring, Community mobilization, Contract Management and negotiations.
He currently holds two portfolios as the Project Coordinator (Host Country) for Heart Smiles Orphanage Home Project and the Managing Director of "The Potters Projekt Limited" a consulting firm based in Accra, Ghana.
Foster, has served in various Ghana – USA based volunteer project which includes the following:
Project Coordinator – Construction of a modern orphanage home at Akropong Ashanti, Ghana
The Heart Smiles Project, U. S. A (August, 2012 – Date)
Project Lead – Construction of "Wawa ba" home to housed researcher/tourist at Mim-B/A, Ghana
ProjectMIM Inc. U. S. A. founder by Jason Moses (August, 2009 – Date)
Project Coordinator – Renovation of a six classroom block at Kenyasi, Brong Ahafo, Ghana
Project K1, Kenyasi. Founder by Ashley Bearden (July, 2008 – July, 2009)
Habitat for Humanity Ghana, Accra (May, 2003 – February, 2004)
He currently resides in Accra, Ghana with his wife and a member of the Ghana Chapter of Project Management Institute.